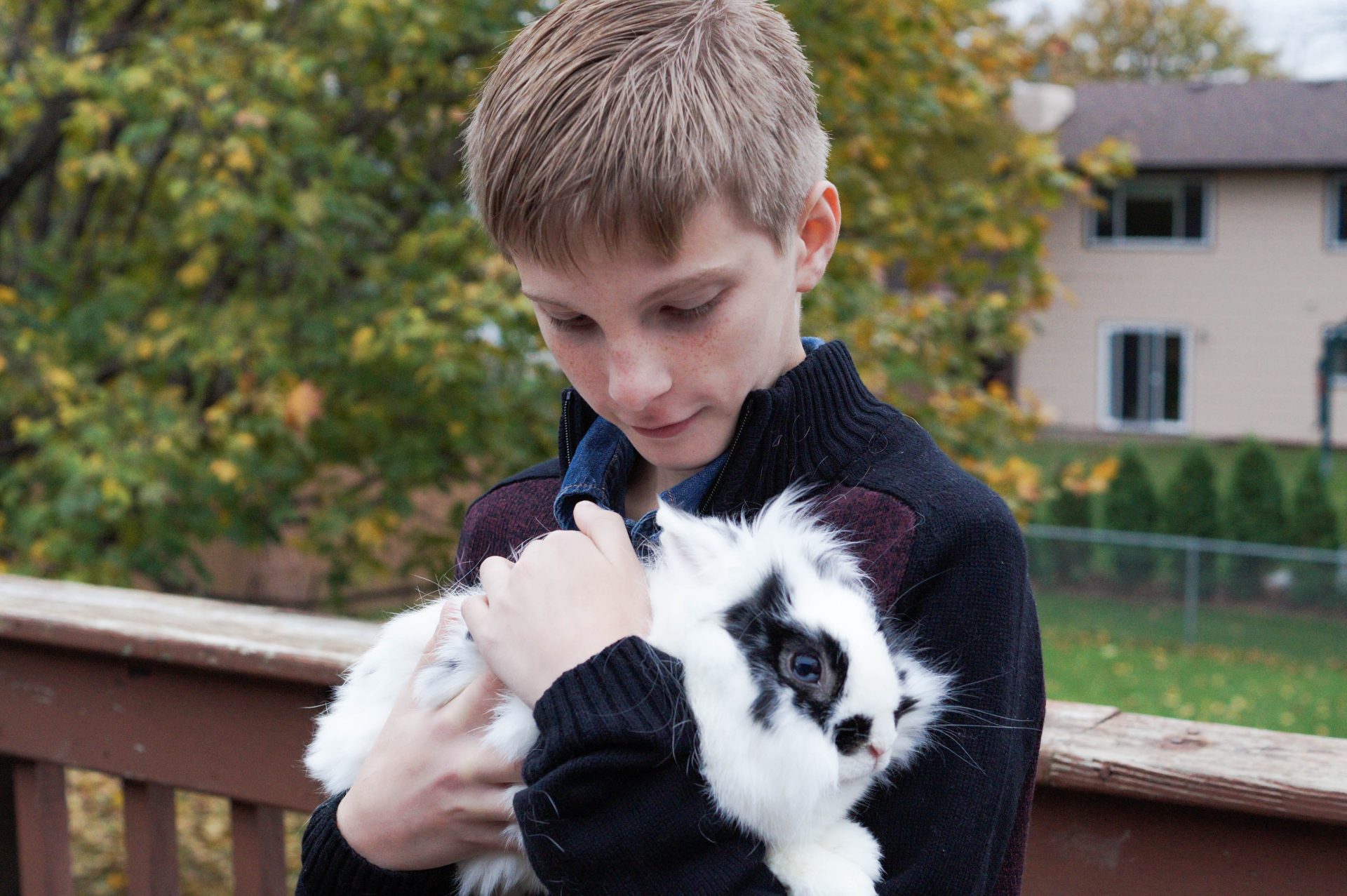 Meet TJ, an active 12-year-old boy who loves riding his bike, sports, and legos. In October, we had the pleasure of meeting TJ, his family, and their many furry friends – including a rabbit named Bunny Sanders. TJ is the youngest of four siblings.
TJ has a variety of medical diagnoses, including Tourette Syndrome. Due to constant physical and verbal tics, it was difficult for TJ to be in a classroom, play sports, or even relax. At times, the repeated movements from the physical tics would cause him extreme pain.
In 2015 when the Minnesota medical cannabis program began, TJ was enrolled and after consulting with a pharmacist at LeafLine Labs, started to take the medicine – his life changed completely. He went from 20-30 tics a minute to 20-30 tics per day, and also saw an incredible change in behavioral issues caused by his other diagnoses.
Today, TJ often goes months at a time free of tics. Although medical cannabis is not a cure for his Tourette Syndrome, it has vastly improved his quality of life, as well as his family's, and has helped TJ find relief from pain.