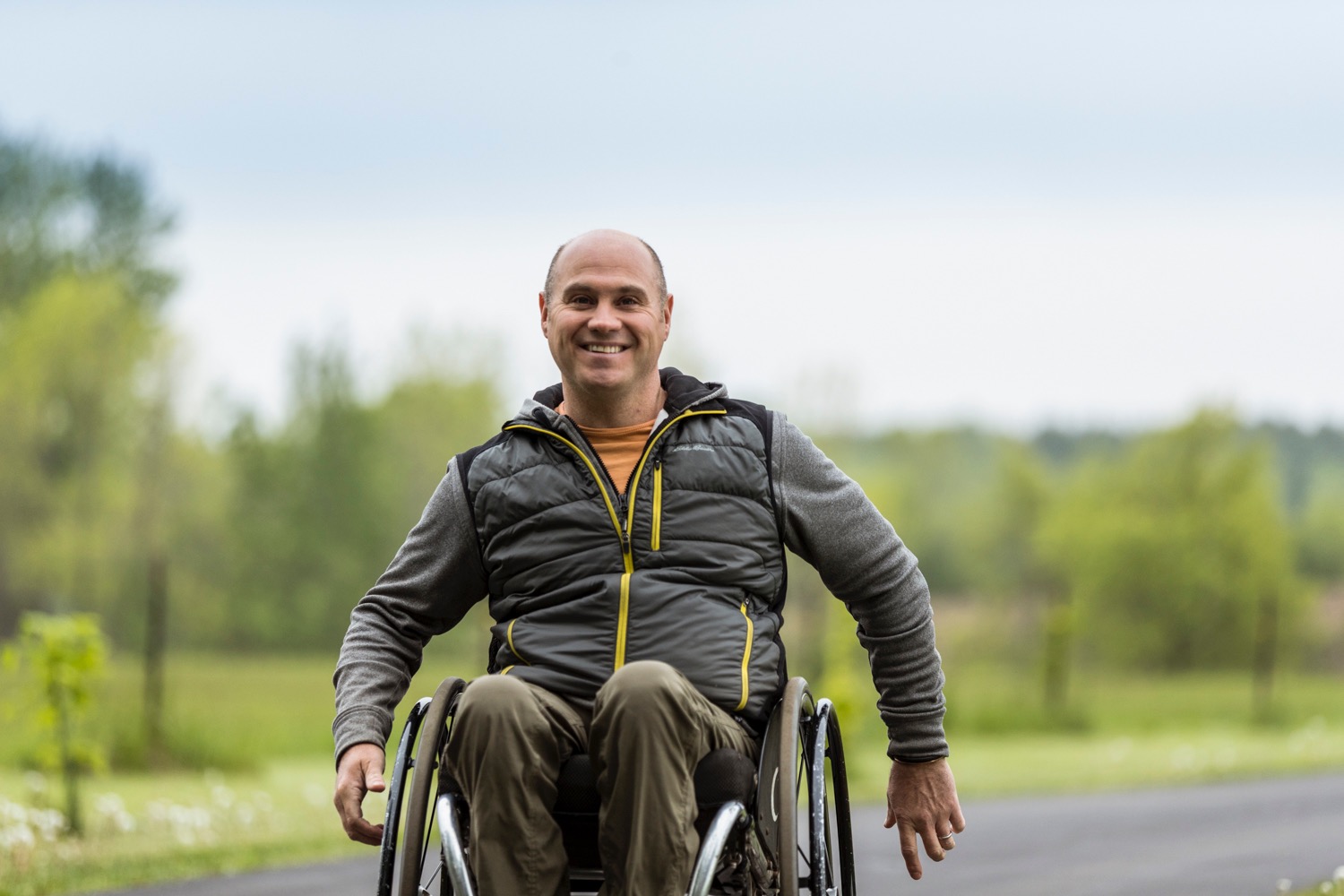 Growing up, Pete LePage was always on the go; he started downhill ski racing as a five-year-old and continued competing through high school. The outdoor enthusiast lost his mobility in a 3-wheeler crash accident at age 21, yet Pete still skis (as a mono-skier), travels, leads a boy scout troop, and works on over-the-road trucks as a mechanic – making the most out of every day he can.
Pete's busy schedule means managing the symptoms related to his spinal cord injury need to be effective. "I've had Botox, phenol injections, massages, and acupuncture," Pete recalls, "They all help out, but not with the same long-lasting effects as cannabis." The list of medications in addition to the therapies had side effects that outweighed the benefits the medicine was supposed to provide.
Once the Medical Cannabis Program opened, Pete signed up and made an appointment at LeafLine Labs. When he did, "I didn't think cannabis would eliminate all the medications; I had no idea that there were so many benefits to using the cannabis. That I could wean off most of my prescriptions."
To help with muscle spasticity, Pete uses Heather in the daytime. Before he calls it a night, Pete uses a vaporized format of Tangerine to keep muscles relaxed and sleep the night through.
The effects on easing muscle spasticity are most noticeable for Pete. In the midst of a spasm, Pete says, "You feel like you turn into concrete. Taking the edge off that, I just feel a lot lighter, I can move a lot easier, transfer to the chair easier. You go about your day, and everything requires less effort. At the end of the day, I'm not worn out, exhausted, sore, and beat up."